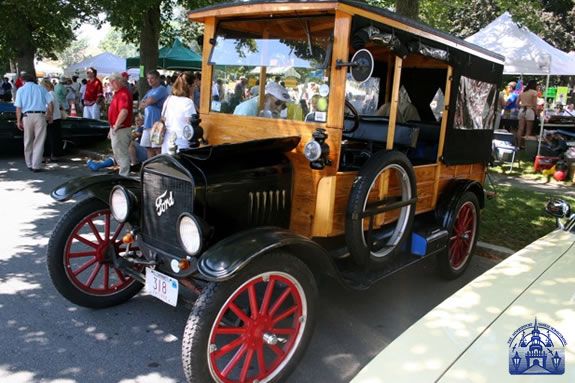 Olde Fashioned Sunday in Downtown Newburyport will be a great day to remember the beginnings of our Yankee Homecoming celebrations. We can enjoy some "new" events so as to make future memories for the current younger generations as the past has given some of us the "good ole' days" to remember. Olde Fashioned Sunday 2017 begins on the stage with the opportunity to show the audience your favorite pets. Every person and pet is a winner in this event. The formal opening of Yankee Homecoming will include the introduction of all the past chairperson and the singing of the national anthem.
Introductions of many of the past General Chairpersons and the Opening Ceremony followed by the Yankee Homecoming Board of Director Award given to two local high school students in recognition of their outstanding character and community efforts.
When the stage has been reset get ready to be entertained by talented groups of singers and dancers from the 60's so wear your favorite tie dye shirts, head bands, fringed vests and bell bottom pants!
Then it is off to the midway where all the games of skill are free, and everyone is a winner! Kids save some energy to jump up and down in the bouncy inflatables. Teen use your phone to take a selfie in the 50's photo op booth.
If all these activities have given you a huge appetite, just check out our many food vendors, and save room for dessert at Shirley's Country Store, filled with yummy candy and memories from when candy was really only a penny.
Non profit organizations will share some great safety and health tips. Be sure to watch the interesting K9 demonstrations, and take a ride on a pony and a train!
Olde Fashion Sunday has something for all ages. Enjoy the day, and all the events during Yankee Homecoming 2017
Schedule:
Family Midway 10:00am – 3:00pm
Art on the Bartlett Mall 10:00 – 5:00pm  Sponsored by NAA
Featuring regional artists exhibiting and selling their oils, watercolors and drawings. All original work with no reproductions
Roaming Railroad 10:00 – 3:00pm
J&J Ponies 10:00 – 3:00pm
Antique Cars 10:30 – 1:00pm
Yankee Homecoming 200 R/C Car Racing 11:00 am

Sponsored by Pratt Hobby Shop of Georgetown and Scouts BSA 1:00 – 4:00 pm  Pond Street Racers registration begins at 11:00 am. Bring your fastest 1/10 scale electric R/C rally car, truck, buggy, custom homemade, anything (but no gas!). The racetrack is a 200' oval. Practice runs and heat assignments at 1:00 pm, qualifying races at 2:00 pm, finals at 3:00 pm. 1st, 2nd and 3rd place trophies for the winners + many prizes for racers. Sponsored by Pratt Hobby Shop of Georgetown and Scouts BSA. Check the Yankee Homecoming website for further details.
When:
Sunday, July 29, 2018 10am-4pm