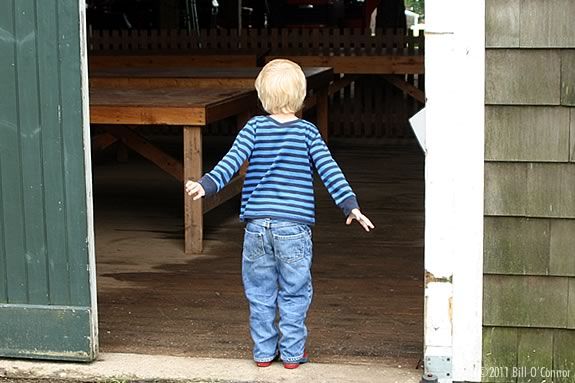 Join Appleton Farms for oem fun on the farm! Have you ever collected warm eggs from the chicken coop or seen how fast sheep will run for their morning helping of grain? Join us for our NEW weekend Hay Bale Hangout and spend the day at Appleton Farms. Stop by for fantastic farmyard meet and greets! Hands on activities start at 10AM and run every ½ hour. Greet the goats, make a wool bracelet, cuddle a calf, farm story time, collect chicken eggs and more! In between activities hang out in the Carriage Barn and explore our all-day learning stations or picnic outside in the Stone Paddock!
Activities may change depending on what's happening at the farm, but a typical schedule will include: 
10:00: Feed the sheep
10:30: Brush the goats
11:00: Spin wool bracelets
11:30: Collect chicken eggs
12:00: Farm story time (feel free to bring a snack from home!)
12:00: Explore the milking barn & Dairy tools
12:30: Spin wool bracelets
1:00: Meet a bunny
1:30: Brush the goats
Please check in at the entrance of the Carriage Barn to pay and receive your hand stamp. Become a Trustees member at the farm on the day of and come for free! Once you've paid, stay for an hour or all day! Cash only please. No additional cost for adults. We will do our very best to accommodate everyone, but some activities are first come, first serve.
We have picnic tables, bathrooms, water, and plenty of stroller friendly walking paths for you to enjoy. Parking available the Visitor Center for a shorter walk or at the Farm Store for a longer stroll through our vegetable fields.
When:
Saturdays Through June 2018 10am-1:30pm
Prices:
Member: Children: $5
Non-Members: Children: $10