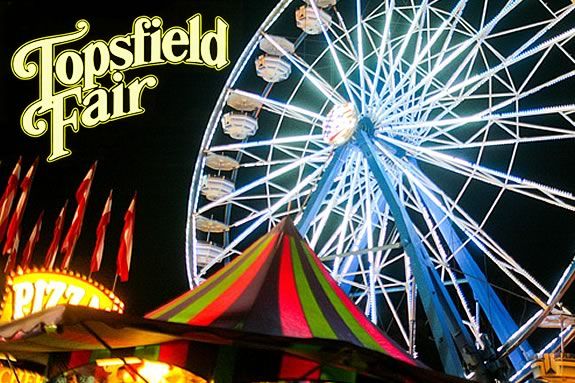 The Topsfield Fair is a perennial favorite for us.  We're not the biggest fans of the midway, although it is always worth a walkthrough and a ride or two.  We love fruits and vegetables, and are always on the lookout for the winning 'biggest pumpkin'.  Another favorite is checking out the pigs and other farm animals, as well as the interesting variety of guinea pigs and rabbits.
No visit to the fair would be complete without attending at least one show in the arena, where you'll find numerous events that define the fair like The Giant Pumpkin Contest, Antique Farm Tractor Pulling, Horse and Oxen Pulling, the Draft Horse Show, the Clydesdale Hitch or even a Figure 8 Car Race!
Note: Opening Day hours are 1:00pm -11:00pm: Topsfield Fair - Opening Day
Watch the 2014 Giant Pumpkin Contest
When:
Friday, September 29, 2017 1-11pm
October 1-9, 2017 10am - 11pm
September 30, 2017 10am-11pm
Prices:
General Admission: $9 pre-fair purchase online
Children under 8: Free with an adult
Discounted Ride Tickets: $24/10 rides
3-Day Ticket: $25
More ticketing options at Website!