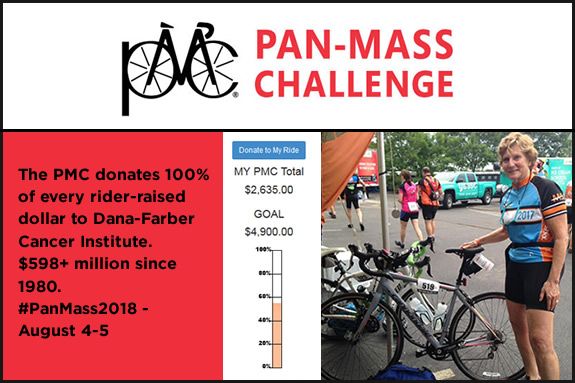 Please support our dear cousin Nancy Forristall in her first PMC Ride with a donation to meet her goal.
Each year the Pan-Mass Challenge brings together thousands of impassioned cyclists, committed volunteers, generous donors and dedicated corporate sponsors. Together, we strive to provide Dana-Farber's doctors and researchers the necessary resources to discover cures for all types of cancer.
This year our dear cousin Nancy Forristall joins the team of riders.