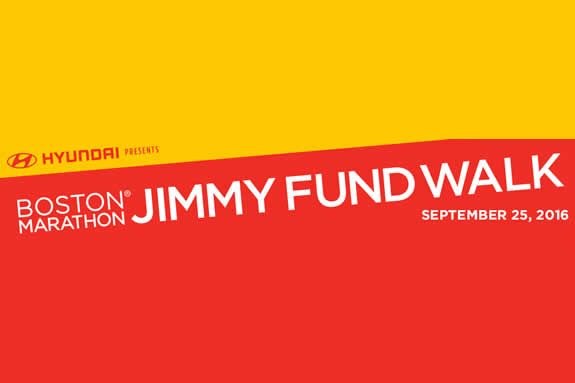 Register today to walk to conquer cancer on Sunday, September 25.
The Boston Marathon® Jimmy Fund Walk is the largest participatory event benefiting the Jimmy Fund and Dana-Farber Cancer Institute. It is the only event, other than the Boston Marathon® itself, sanctioned to travel along the famed 26.2-mile route from Hopkinton, Massachusetts to Boston.
Make every step count—walk along the Boston Marathon® route to support Dana-Farber Cancer Institute's mission to conquer all forms of cancer.
With four routes to choose from, everyone can take steps to conquer cancer.
When:
Sunday, September 25, 2016