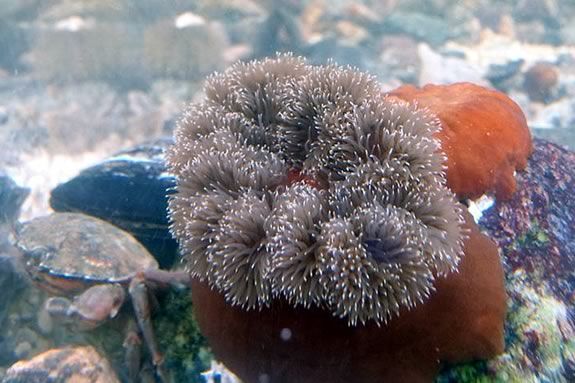 It's time to feed our touch tank animals! You can help us with sea stars, sea urchins, and rock crabs from the rocky shore; moon snails, surf clams, and hermit crabs from the sandy beach; and minnows, mud whelks, and horseshoe crabs from the salt marsh. Assist our animal husbandry team in sorting, identifying, and then feeding all these creatures as you learn about their fascinating habits.
Schedule:
June 22, July 13, or August 3: Rocky Shore Residents
June 29, July 20, or August 10: Sandy Beach Dwellers
July 6, July 27, or August 17: Salt Marsh Inhabitants
Specifics:
Registration required.
Suitable for children ages 6-11 yrs
This is not a drop off class. Children must be accompanied by adults who are expected to participate.
Themes are subject to change.
Please dress for the weather since some activities may take place outdoors.
When:
Wednesdays, June 22-August 17, 2022 4-5:30pm
Prices:
Audubon Members: $7
Non-Members: $7