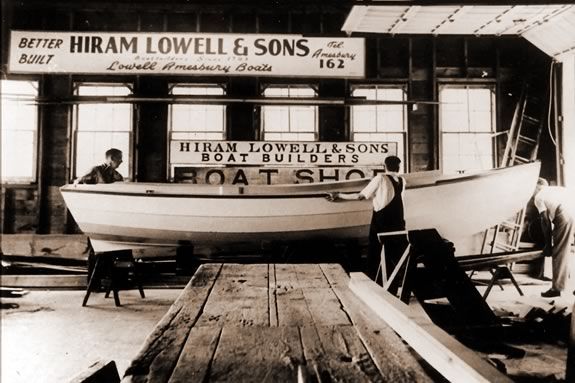 Step back in time with a visit to Lowell's Boat Shop  in Amesbury Massachusetts during Trails & Sails! Established in 1793, LBS is the oldest continuously operating boat shop in the United States and birthplace of the legendary fishing dory. Now a working museum, the sights, smells and sounds that greet you bring to life centuries of boatbuilding as skilled craftsmen continue to build the dories and skiffs that were once the mainstay of the fishing industry in NE. Declared a National Landmark in 1990, LBS remains dedicated to perpetuating the art and craft of wooden boat building.
Lowell's Boat Shop Featured on 'Industry'
When:
Wednesday, September 20, 2023 11am-3pm
Thursday, September 21, 2023 11am-3pm
Prices:
Free as part of Trails and Sails!