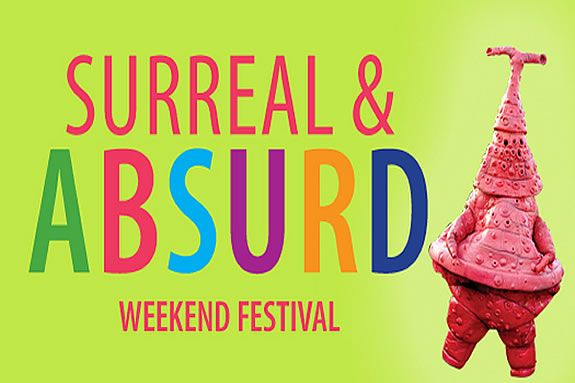 PEM hosts a weekend-long festival focused on surrealism and absurdity.Step into the surreal and experiment with Surrealist techniques, experience dreamlike films and make friends with odd creatures from Big Nazo. Through art activities, demonstrations, story times, guided exhibit tours, film and interactive demonstrations, participants will walk away with a better understanding of the surrealism and its effect onb our our society. 
Highlights of the Festival include:
Saturday:

A hat making working where art and fashion collide!
A free flowing art activity that creates art from two unrelated objects
Create a landscape, then step into a projection of it!
A showing of Jim Henson's Labryrinth starring David Bowie.

Sunday

A performance by Big Nazo! -  a performing troupe of intergalactic creatures.
A showing of Alice in Wonderland (1933)
Story Trails featuring by Michael Garland
Big Nazo Live!
When:
Saturday, October 1, 2011 10am -5pm
Prices:
Included with museum admission