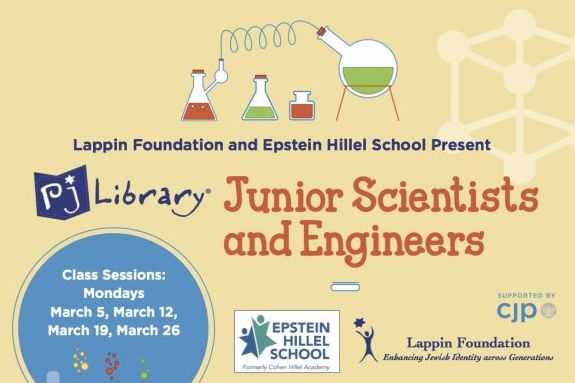 Children ages 3 to 5 will explore the wonders of science and an introduction to engineering through a Jewish lens. There will be a relevant story and children will conduct a hands-on experiment. Each session will be led by a faculty member of Epstein Hillel School. Lab coats and lab books will be provided.
Preschoolers are invited to join the fun this winter at Epstein Hillel School. All our preschool programs are free and open to all preschoolers and their caregivers. children must be accompanied by an adult.
When:
Monday's from 3:30-4:30 p.m.