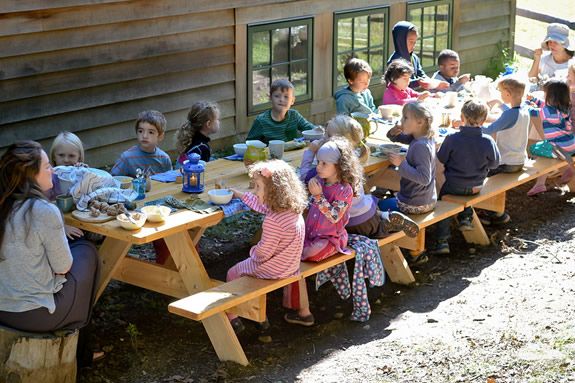 Come visit Waldorf School at Moraine Farm on May 3 for Open Classrooms Tour, from 8:30 to 10:30 am and see what Waldorf School at Moraine Farm can offer your family. 
Starting in Kindergarten, Waldorf lays the foundation of skills that are needed to succeed later on in academic studies. Through daily rhythms of free play, outdoor time, circle time, story time, visual arts, handwork and practical activities children exercise their creative muscles, develop their fine motor skills and create a strong foundation for their emerging literacy skills.
RSVP to our May 3 Open Classroom Tour
"At Waldorf School at Moraine Farm our goal is to ignite each child's passion for learning," Erin Milner, Admissions Director explains.  "We do this by focusing on how and when children develop and tailoring the curriculum to the needs of the children in each grade level.  We also make sure the lessons are multi-sensory. Through drama, movement, music, handwork and storytelling, we give our students continuous opportunities to directly experience what they are learning.  This approach makes learning more fun, and more effective. When you talk with our eighth graders, the results are impossible to miss—they are self-aware, self-confident, highly creative, and they are completely engaged with the world around them."
Learn more at www.waldorfmoraine.org.
Visit Waldorf School at Moraine Farm to learn more about the school, its curriculum, community, and partners.
When:
Wednesday, May 3, 2017, from 8:30 to 10:30