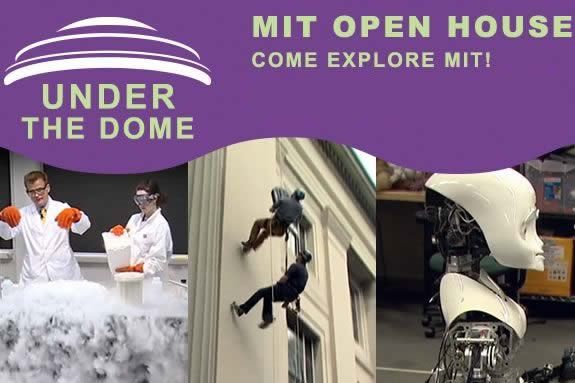 MIT's Open House is a chance to see some of the amazing things going on at MIT Museum in Cambridge Massachusetts! 
On the public tour of MIT, tourists and locals will learn about the recent tech boom in the area as well as MIT's history and culture while visiting the main MIT campus, tour inside several buildings and experience the surrounding Kendall Square area in the 70-minute walking tour.
When:
August 28, 2016 at 11:30, 12:30 and 1:30.