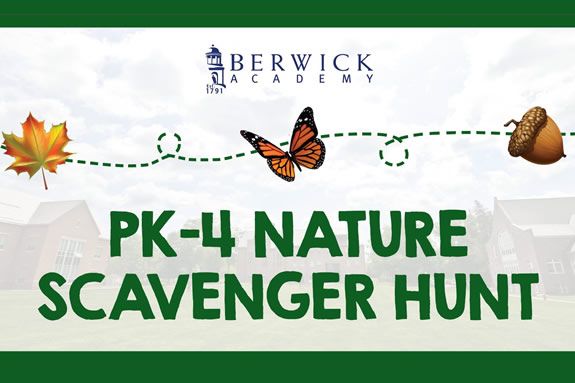 Join us at Berwick Academy on Sunday, October 6, 2019 from 1–3 p.m. for a creative, nature-based exploration of Berwick's campus, while learning what makes our PK–4 Lower School a special place to learn and play.
Parents and children will engage in various learning adventures during this creative campus nature tour, while enjoying the Hilltop's natural sights, sounds, and scents. Families will connect with teachers and current students in the process, with prizes and takeaways included in the experience.
Past scavenger hunts have included a creative campus nature tour, story time in our library, movement activities, outdoor and nature-based art, building in our Fabrication Studio, and more. Interact with Berwick's teachers and students, snack on some healthy treats, learn about our project-based teaching and learning, and receive prizes and giveaways! We welcome you to our campus for this experience – rain or shine!
When:
Sunday, October 6, 2019 from 1–3 p.m