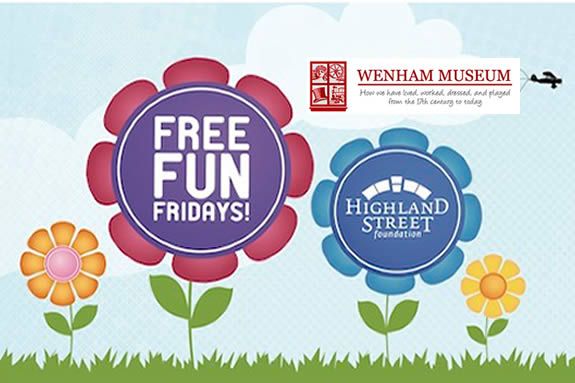 Wenham Museum is proud to be part of the Free Fun Fridays Program created by the Highland Street Foundation to further the goal of increasing access to culture, the arts, an education for people of all ages.
Come to the museum on Friday, July 1, 2016 and enjoy the museum's galleries featuring Wheels: Getting from Here to There, antique toys, dolls, dollhouses, 10 operating model train layouts, historic photographs and textiles. Tours of the museum's 17th-century Claflin-Gerrish-Richard's House will also be available at designated times. Experience the history of childhood with old-fashioned games on the lawn.
When:
Friday, July 1, 2016 from 10 a.m. - 4 p.m.