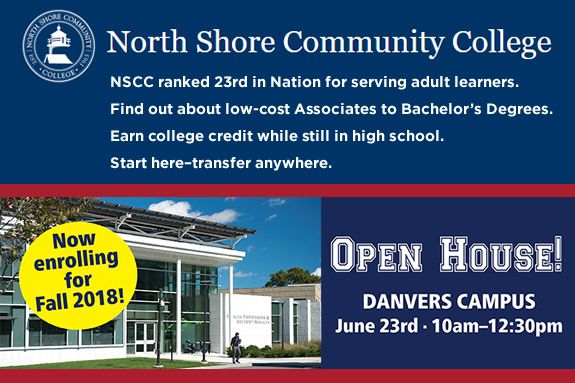 Join us at our Danvers Campus Open House and learn why NSCC is the perfect fit for you.
NSCC is ranked best in MA and among nation top colleges for adult learners.
North Shore Community College has ranked at the highest levels for flexibility of programs, ease of transfer and services for adult students by Washington Monthly magazine's annual College Guide and Rankings.
When:
Saturday, June 23, 2018 from 10:00 am to 12:30 pm