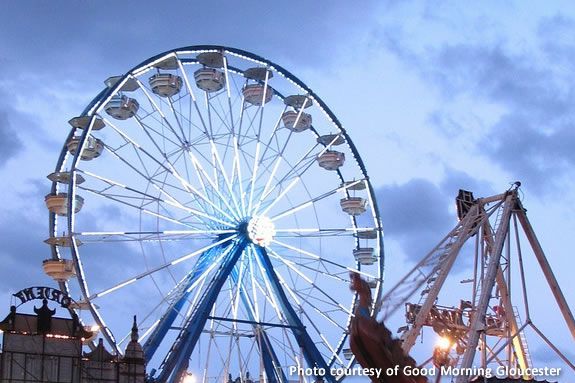 The St. Peter's Fiesta, Gloucester's annual salute to its fishermen, religious celebration, and five-day carnival and family fun fest is a  fun, safe tradition for families to enjoy.The festival is sponsored by the Italian-American fishing community of Gloucester, and has all kinds of family oriented activities and events that celebrate the Italian and fishing traditions of the oldest sea port in the United States!
Sunday, July 1, 2018
10:00a.m | Celebration of Mass of Saint Peter | Saint Peter's Square
12:00 noon | Procession following the Celebration of Outdoor Mass
12pm - Midnight | Carnival Open | Saint Peter's Square
3pm | Blessing of the Fleet | Stacey Boulevard
3pm | Concert | Saint Peter's Square | U.S Navy Band Northeast, Rhode Island Sound
4:45pm | Sports Events | Seine Boat Races & Greasy Pole Contest | Pavilion Beach Gloucester
6:30pm | Children's Pifiata Contest | at Pascucci Court
7:15pm | Awards Ceremony - Trophies awarded to winners of the Sports Events | Saint Peter's Square
8:30pm | Musical Entertainment | Saint Peter's Square featuring: NATALIE PINTO and PANORAMA
10:15pm | Raffle Drawings and Closing Procession
Schedules for other Fiesta Days:
The rides this year are fantastic and there is a ride for all age groups. 
Ride Coupons Do Not apply on Saturday or Sunday
For up-to-the-minute coverage of Gloucester's St. Peter's Fiesta, visit Good Morning Gloucester.
When:
Sunday, July 1, 2018 10am-Midnight