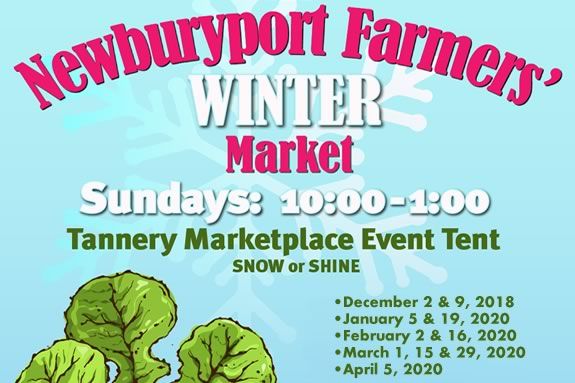 The Newburyport Farmers Market brings the market indoors for the Winter months and encourages people to come see what Newburyport has to offer! Fresh soups will warm you as you find great to local meat, fish & produce, listen to live music, and meet a community of people dedicated to bringing you fresh food year round!
When:
Sundays, March 15 & 29, 2020 10am-1pm
Sunday, April 5, 2020 10am-1pm
.