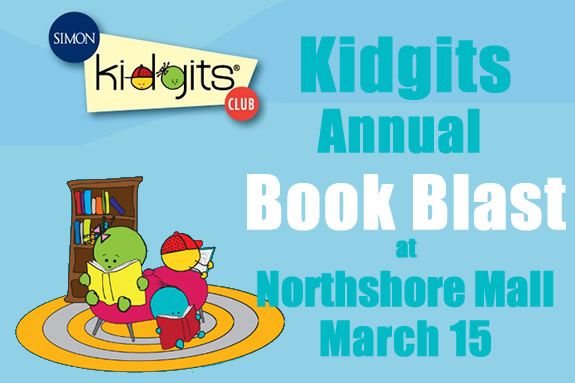 Children and Parents can make reading a social experience with special in-mall activities.
Simon Malls® welcome families to experience the magic of reading at the mall. On Saturday, March 15, 2014, Simon Kidgits Club® at Northshore Mall is hosting its free annual Book Blast event and inviting parents and children to bring books to life through special read-aloud sessions, giveaways and story-inspired activities.
When:
Saturday, March 15, 2014, from 11 a.m. to 1 p.m.