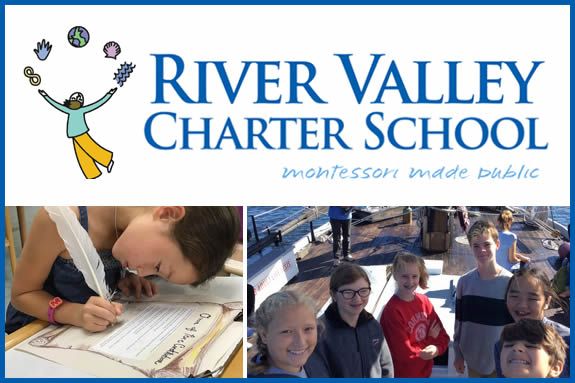 River Valley Charter School invites parents to attend one of its Parent Information Sessions and School Tour to learn how RVCS is a good fit for your family. Learn about how to apply for the 2020-2021 school year enrollment lottery.
RVCS provides a rigorous academic program based on the Montessori philosophy and rooted in the history, culture, and ecology of the Merrimack River Valley. Students will reach their full potential as scholars and become self reliant and productive members of society. They will be adept at critical thinking and creative problem solving and will be fully prepared to succeed in future schools, careers and civic life.
When:
Thursday, January 23, 2020 at 6:30pm
Saturday, February 1, 2020 at 9:30am
.