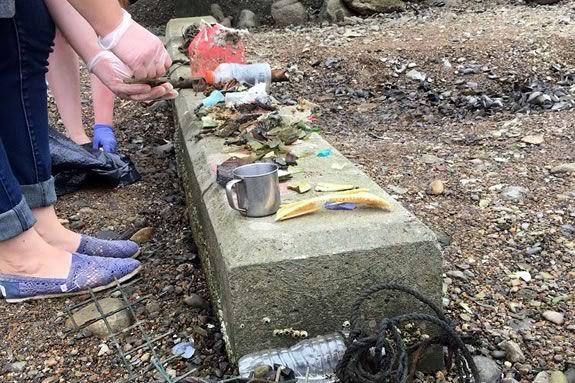 As part of COASTSWEEP Beach Cleanup, volunteers are encouraged to come to Gloucester to help in the statewide effort to keep our coastline clean along the Gloucester beaches and shoreline. Trash collected will be measured and analyzed, and the data will be sent to Washington DC to aid the government in creating legislation to minimize trash in our oceans! This specific cleanup is coordinated by Michael Mitchell and the Community Church of East Gloucester, and will cover up to 8 beaches in Gloucester.
For a complete updated listed for a Coastsweep volunteer opportunities in your region, visit https://www.mass.gov/info-details/coastsweep-cleanup-list
Community Church of East Gloucester partners with CoastSweep, Gloucester's DPW, and other organizations to spend a few hours cleaning up some of the beaches and shoreline spaces here in Gloucester. While this only puts a small dent into the bigger fight to protect our shoreline, it's a great way to introduce us to a thankful approach to caring for creation as well as to help the ongoing and sustainable efforts of organizations like Coastsweep and Ocean Conservancy -- perhaps even helping them to enact policies to seek better ways to protect the long term health of the planet.
Gloves and trashbags are provided (and you provide the volunteer power) to collect marine debris from beaches, public landings, and other waterfront areas across the city. Snacks and coffee will be available.
show up on the front lawn of the church at 7 Chapel St, Gloucester  at 9am

(coffee and light snacks)

Get instructions and be assigned a beach.  
We provide:

gloves
trash bags
pages for tallying the marine debris for research purposes 
When:
Saturday, October 14, 2023 9am-Noon